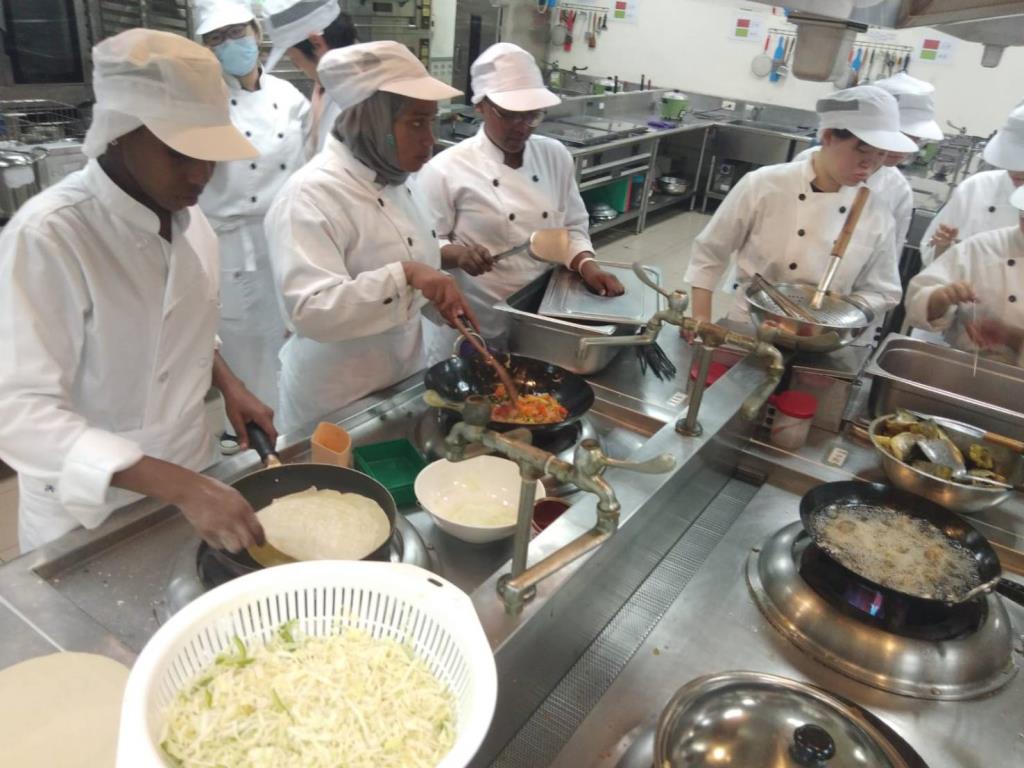 To practice internationalization, the Chang Jung Christian University International Program for Sustainable Development began selling African lunch boxes through its Project Design and Assessment course. At its launch, 50 lunch boxes were sold out, which was very exciting for the students participating in the project.
With much appreciated assistance from the Department of Nutrition and Health Sciences, the lunch boxes were successfully prepared and sold. The Department not only provided their well-equipped kitchen, but teachers and students from the Department were on hand to guide equipment use and ensure food safety of the lunch boxes. This project was a particularly meaningful international and inter-department cooperation on campus.
According to Horng Ching-Yi, Dean of International College of Practice and Education for the Environment, students wielded their own cooking skills in this event. They also applied their in-class knowledge of project design and Internet information promotion to successfully raise funds needed for the project, thereby overcoming limited funding. Those who ordered the lunches were surveyed through paper-and-pencil questionnaires and Google questionnaires when receiving their meal and after their meal to evaluate the project outcome.
Asma, Fina, Rozalia and Sami, who implemented the project, and their assistants Basma and Nasra said that in the spirit of Dr. Jane Goodall, the International Program for Sustainable Development emphasizes learning through practice, and this African lunch box project is the best demonstration of this spirit.